Comptable Fiduciaire (F/H)
Posted on: 22/03/2023
Job type: Permanent
Sector: Financial Services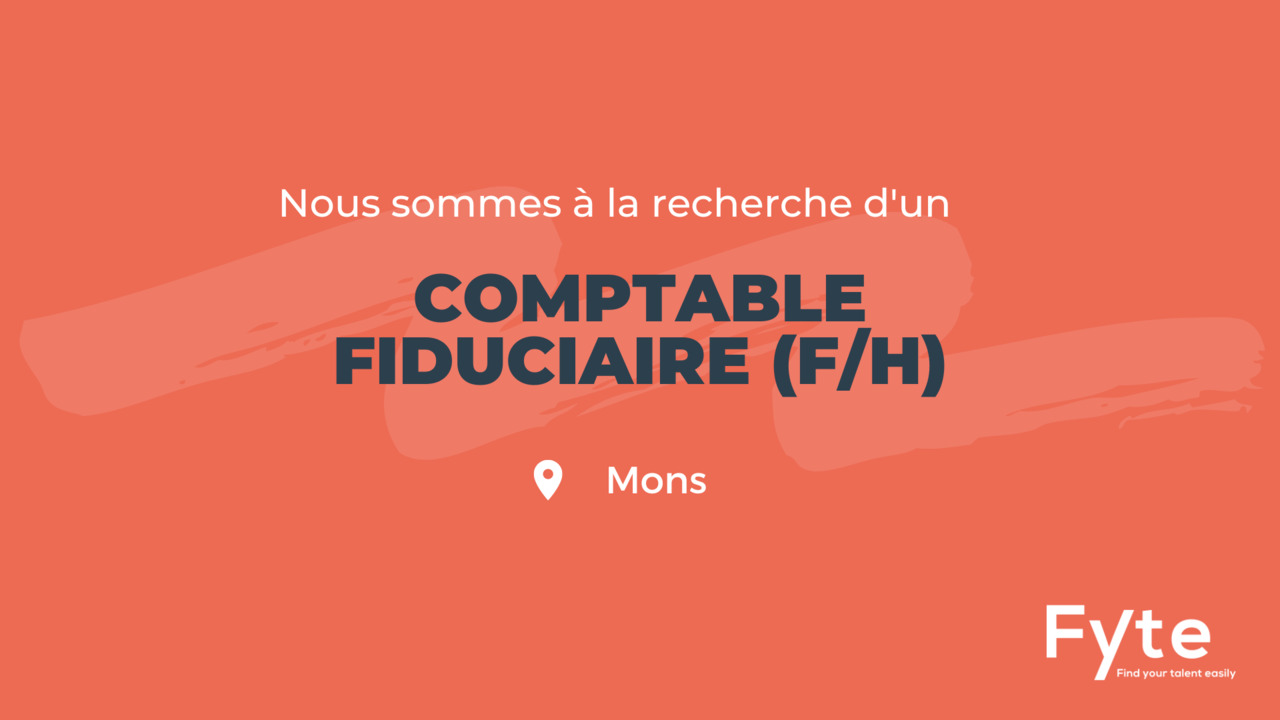 Pour notre client, une compagnie fiduciaire, nous recherchons un Comptable Fiduciaire (F/H). Vous prendrez part à une équipe où tous les collaborateurs sont impliqués dans le succès de l'entreprise.
Vos responsabilités :
Vous êtes responsable et supervisez la gestion de la comptabilité de A à Z de votre portefeuille de clients en déléguant aux autres membres de votre équipe ;
Vous supervisez les déclarations fiscales périodiques (TVA, impôt des sociétés, impôt des personnes physiques) ;
Vous effectuez la comptabilité des transactions commerciales quotidiennes ;
Vous saisissez les documents comptables (factures d'achat, de vente, des comptes, des banques, etc.) ;
Vous faites le suivi auprès des clients et effectuez les tâches administratives ;
Vous participez à la clôture des comptes ;
Vous soutenez les dirigeants en les accompagnant dans leur développement.
Votre profil :
Vous avez au minimum 2 années d'expérience en tant que Comptable ;
Vous êtes diplômé(e) d'un Bachelier en Comptabilité ;
Vous possédez un esprit analytique ;
Vous parlez parfaitement français ;
Vous savez faire preuve d'autonomie, de rigueur et de flexibilité ;
Vous aimez le contact avec le client.
L'offre :
38h/semaine ;
Possibilité de télétravail ;
Flexibilité des horaires pour vous permettre de vous organiser comme vous le souhaitez et vous éviter de passer trop de temps dans les embouteillages ;
Temps de pause déjeuner pouvant varier entre 1h et 2h ;
Possibilité de suivre un stage ITAA auprès d'un Expert-Comptable agrée ITAA.
Apply with
---
---
MS Word, PDF, HTML and text formats.
or