Employé Administratif et Commercial - NL/FR (F/H)
Posted on: 28/11/2022
Job type: Permanent
Sector: Automotive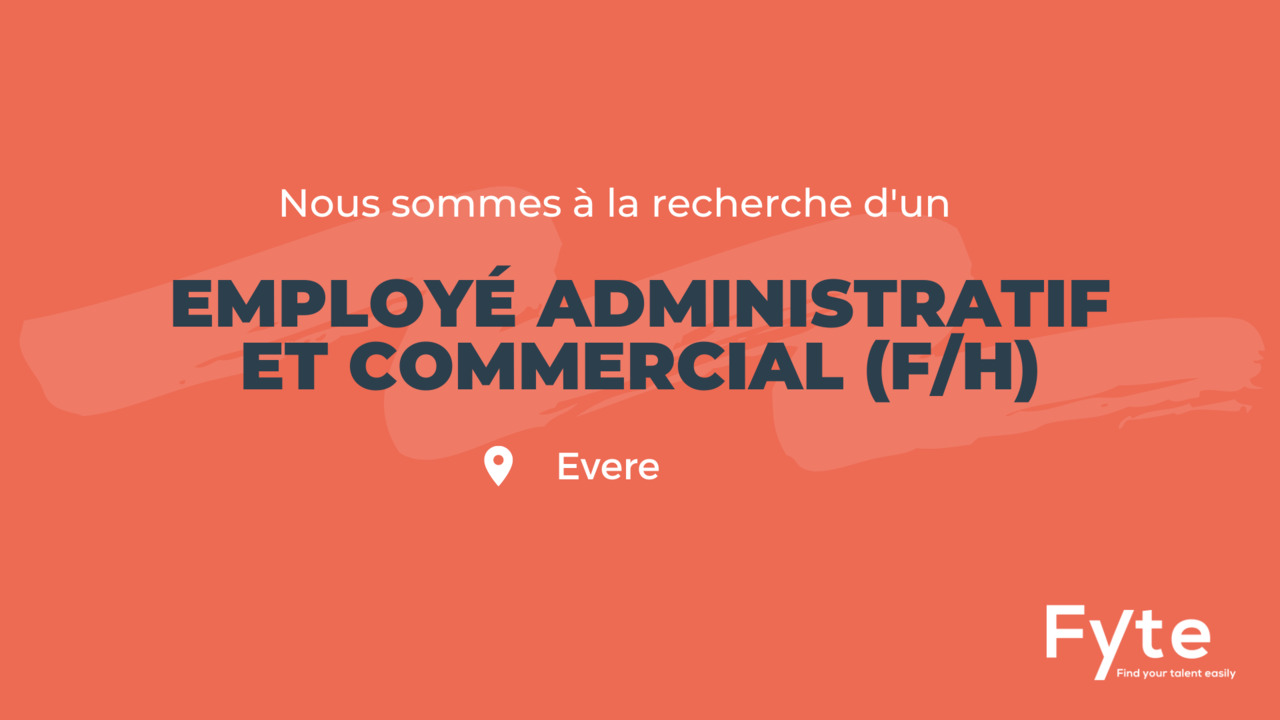 Dans le cadre du développement de leur département, notre client, leader européen de solutions de leasing et de gestion de flottes automobiles recherche un(e) Employé Administratif et Commercial pour renforcer leur équipe.
Vos responsabilités :
Vos principales responsabilités au sein de cette fonction seront les suivantes :
Travailler en étroite collaboration avec les partenaires et les clients.
Communiquer avec les concessionnaires, les clients et les gestionnaires de flotte. Vous serez en contact quotidien avec le département commercial.
Garantir un haut niveau de qualité de service à chaque client de la commande à la livraison du véhicule/accessoire.
Réaliser le suivi de chaque étape administrative.
Assurer l'administration des factures et des contrats.
Profil recherché :
Vous êtes titulaire d'un bachelor ou d'un diplôme équivalent.
Vous possédez au minimum 2 ans d'expérience dans une fonction similaire.
Vous êtes parfaitement bilingue NL / FR et vous parlez aisément l'anglais.
Vous savez analyser et raisonner de manière logique.
Vous êtes autonome et avez une bonne gestion du stress.
Vous avez le sens des affaires et savez reconnaitre les opportunités.
Offre :
Salaire selon l'expérience + avantages extra-légaux ( chèques repas, plan d'épargne pension, assurance hospitalisation) ;
20 jours de congé légaux + 12 jours de congé compensatoire ;
Un horaire flexible et un jour de « home-working » par semaine après un an d'ancienneté ;
Possibilité de bénéficier à un prix attractif un leasing à titre personnel ;
Contrat CDI.
Apply with
---
---
MS Word, PDF, HTML and text formats.
or