IT Manager F/H
Bruxelles

Brussels

Belgium
Posted on: 04/10/2023
Job type: Permanent
Sector: IT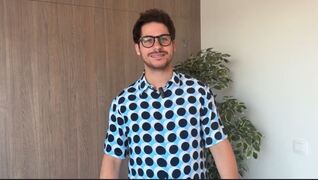 Vous êtes passionné(e) par les technologies de l'information et avez une expérience solide en gestion d'équipe ? Vous cherchez à relever de nouveaux défis passionnants dans un environnement dynamique et en constante évolution ? Nous avons une opportunité exceptionnelle pour vous. Notre entreprise, leader dans le secteur de la business intelligence, recherche activement un(e) IT Manager Leader compétent(e) pour superviser et guider notre équipe talentueuse de professionnels de l'informatique.
Responsabilités :
Diriger et motiver une équipe de professionnels de l'informatique.
Planifier, coordonner et superviser les projets informatiques de l'entreprise.
Élaborer des stratégies et des plans à long terme pour le département IT.
Assurer la sécurité, la disponibilité et la performance des systèmes informatiques.
Gérer le budget et les ressources du département IT.
Collaborer avec d'autres départements pour répondre aux besoins informatiques de l'entreprise.

Qualifications :
Diplôme en informatique, en gestion de projet ou dans un domaine connexe.
Expérience démontrée en gestion d'équipe et en leadership.
Solide compréhension des technologies de l'information et des tendances du secteur.
Compétences en gestion de projet et en planification stratégique.
Excellentes compétences en communication et en résolution de problèmes.

Si vous êtes prêt(e) à prendre les rênes d'une équipe talentueuse et à contribuer au succès continu de notre entreprise, nous aimerions avoir de vos nouvelles. Votre candidature sera traitée de manière confidentielle.
Contact
Maxence Morillon

Fyte
9th floor 222 Avenue Louise
1050 Brussels
Belgium
Apply with
---
---
MS Word, PDF, HTML and text formats.
or