Junior Consultant (F/H)
Brussels

Brussels

Belgium
Posted on: 31/05/2023
Job type: Permanent
Sector: Legal and Professional Services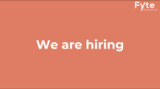 FYTE (Find Your Talent Easily), qui fait partie du groupe Morgan Philips, est une entreprise internationale de recrutement, dotée d'experts sur des marchés spécialisés. Nous travaillons dans de multiples secteurs et compétences, notamment RH & office management, Finance, IT, Sales & marketing et Life Science.
Nous sommes à la recherche d'un(e) Recruteur(euse) pour la division Office Management à Bruxelles.
Vos responsabilités :
Constituer, gérer et qualifier votre réserve de candidats dans votre domaine d'expertise ;
Analyser les besoins des candidats et les coacher à travers le processus de A à Z ;
Orienter les candidats dans leur recherche d'un nouveau défi ;
Promouvoir activement des candidats auprès de clients FYTE ;
Conduire des entretiens d'embauche ;
Rechercher de nouvelles opportunités commerciales pour élargir votre propre portefeuille de clients et développer des relations à long terme.
Votre profil :
Vous êtes une personne confiante, ambitieuse et passionnée ;
Vous parlez couramment le français et avez de très bonnes connaissances en néerlandais et en anglais ;
Vous disposez au minimum d'un bachelier en RH, Communication, Relations Publiques ou équivalent ;
Vous possédez une expérience d'au moins un an dans le recrutement ou un stage réussi dans le recrutement ;
Vous aimez travailler de manière autonome ;
Vous avez un esprit commercial et possédez un excellent relationnel.
Vous rejoindrez une équipe dynamique et bénéficierez de nos programmes de formation internationaux pour développer vos compétences.
Il ne s'agit pas seulement d'un emploi, mais d'une carrière au sein d'une organisation à taille humaine au sein d'un groupe international dotée d'une technologie numérique et d'un contact humain.
Si vous pensez avoir ce qu'il faut et êtes prêt à relever le défi, contactez-nous dès aujourd'hui. Nous sommes impatients de vous rencontrer !
Apply with
---
---
MS Word, PDF, HTML and text formats.
or