Lifestyle Customer Service Agent (F/H)
Brussels & Remote

Brussels

Belgium
Posted on: 22/03/2023
Job type: Permanent
Sector: Financial Services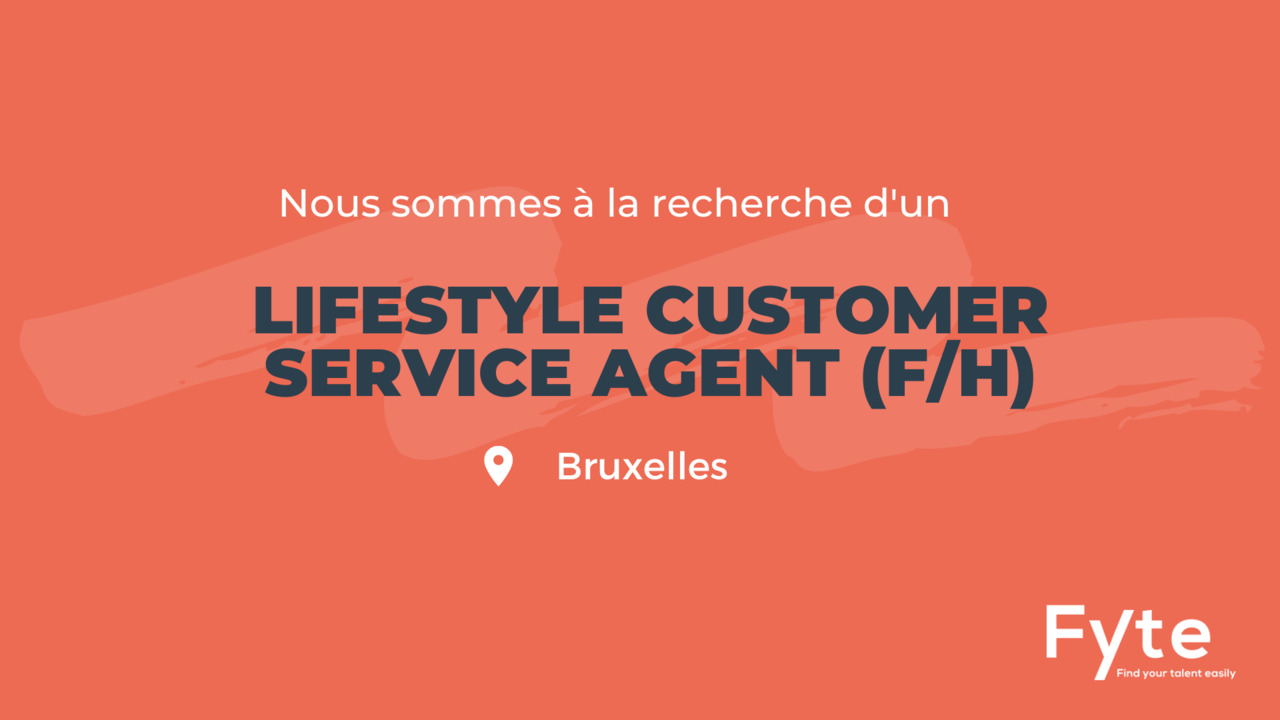 Notre client, un leader et une référence dans le
secteur des assurances
en Belgique, lance une nouvelle activité en Belgique : la "Conciergerie" et recherche un(e) Lifestyle Customer service agent passionné(e) par le service au client. Il s'agit de fournir un service de qualité, fondé sur une combinaison de savoir-faire humain et d'innovation technologique.
Responsabilités :
Vous serez en contact avec les clients non seulement par téléphone, mais aussi par email ;
Vous offrez à chaque client un service hautement personnalisé ;
Vous recevrez des appels et traiterez les demandes des clients relatives aux services de conciergerie : de la réservation d'un hôtel ou de l'appel d'un taxi à la réservation de vacances, en passant par le renseignement sur une exposition ou les sites touristiques à visiter, la réservation d'une table dans un restaurant...
Vous combinerez tous les moyens possibles pour parvenir à la meilleure solution pour le client, en respectant évidemment les procédures et règles internes.
Profil :
Excellente connaissance du néerlandais, du français et de l'anglais ;
Un bon sens du relationnel avec les clients ;
Une grande culture générale et une bonne connaissance des lieux touristiques, de la culture et du secteur du divertissement ;
Très bonnes capacités de communication, tant à l'oral qu'à l'écrit.
Offre :
Contrat CDI ;
Un travail varié et motivant ;
Des collègues sympathiques, un environnement multiculturel et une atmosphère détendue et joyeuse ;
Une formation approfondie à Paris, Saint-Denis pour apprendre pas à pas tous leurs produits, procédures et outils (logement pris en charge) ;
38h/semaine avec un horaire variable (lundi à samedi) et possibilité de travailler en partie à domicile ;
Salaire attractif et avantages extra-légaux (chèques-repas, assurance hospitalisation, assurance groupe et remboursement des transports publics) ;
Un bureau facilement accessible par les transports publics.
Apply with
---
---
MS Word, PDF, HTML and text formats.
or