Management Assistant - Investment Team Support (F/M)
Brussels

Brussels

Belgium
Posted on: 28/11/2022
Job type: Permanent
Sector: Financial Services
Pour l'un de nos clients, une société prestigieuse dans le secteur de l'investissement bien ancrée à Bruxelles et leader en Europe , nous sommes actuellement à la recherche d'un Management Assistant - Investment Team Support (F/M).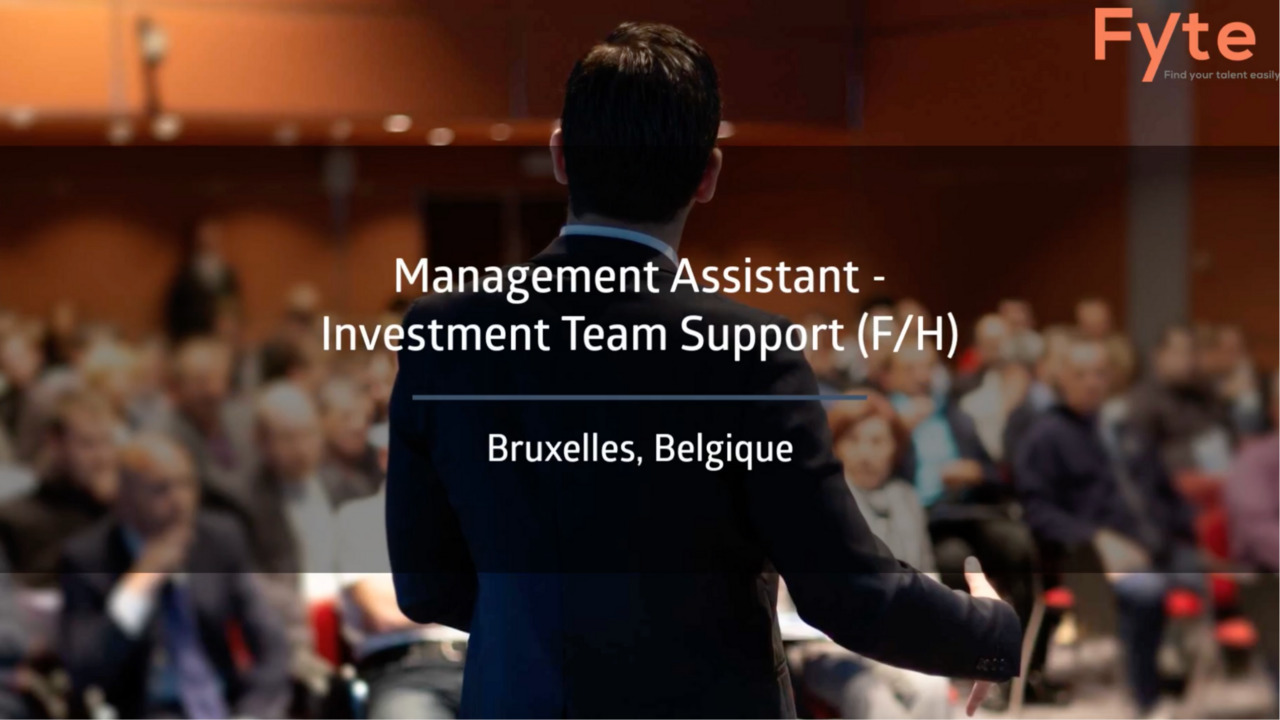 Responsabilités :
Vous serez en lien direct avec les partners de l'équipe investissement où vous les supporterez dans leurs tâches administratives quotidiennes ;
Vous vous occuperez de l'organisation des agendas, des voyages ainsi que des des réunions de l'équipe de direction ;
Vous serez amené à préparer et à réaliser des présentations devant des comités de direction ;
Vous gérerez les relations avec et entre les interlocuteurs internes et externes ;
Vous planifierez les déplacements en Belgique et à l'étranger ;
Vous participerez aux différentes réunions où il pourra vous être demandé de présenter des comptes rendus et les ordres du jour.
Profil :
Vous possédez au moin un Bachelier en Management, Economie, Droit ou un autre diplôme pertinent ;
Vous avez idéalement une première expérience dans un poste similaire ;
Vous êtes capable de prendre la parole devant une assemblée avec assurance ;
Vous avez un bon esprit d'équipe et une aisance relationnelle ;
Vous avez le sens des priorités et de l'organisation ;
Vous maitrisez parfaitement le français et l'anglais tant à l'oral qu'à l'écrit.
Apply with
---
---
MS Word, PDF, HTML and text formats.
or