Treasury Manager (F/M)
Switzerland

Vaud

Switzerland
Posted on: 08/08/2022
Job type: Permanent
Sector: Aerospace and Defence
Fantastic Opportunity to join a leader in engineering motion control technology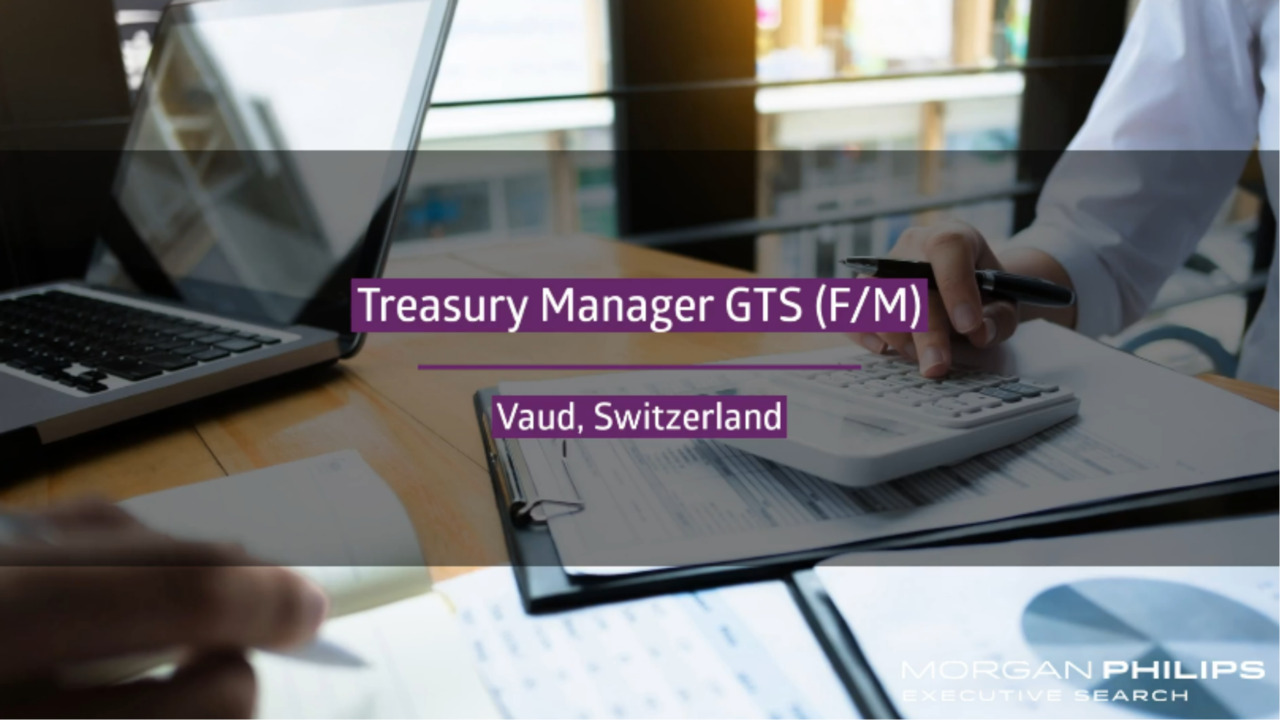 We are recruiting a
Treasury Manager (F/M)
to supervise, coordinate and manage certain aspects of Treasury Services with a regional focus, principally on cash management and capital/funding structures.
Responsibilities include :
Management and supervision of regional cash management overlay systems, including cash pooling, inter-company loans, netting, and tax-related capital/funding structures.
Managerial and functional responsibility for Treasury Analyst GTS in regional Treasury centre.
Maintenance and development of the Treasury software (FIS AvantGard Integrity), including interaction with system vendor and internal IT.
Coordination of in-country cash balances and bank relations with Financial Services Managers (FSMs) and Shared Service Center (SSC) within the region. Review of region-wide cash flow projections to ensure sufficient liquidity and maximum use of cash for Corporate purposes, including acquisitions.
Management and maintenance of the currency hedging programme and minimizing exposure in-line with Corporate guidelines.
Management of short term investment strategy in line with Treasury policy.
Management of actions necessary within the region to execute Corporate Treasury directed strategies to repatriate cash and to achieve targeted capital structure frameworks.
Maintenance of treasury manual and procedures. Maintenance of a Sarbanes Oxley compliant control environment. Review and maintain global treasury policies.
Acquisition due diligence in Treasury management in the region.
Integration of treasury operations of acquired companies with operations in the region, in conjunction with the Assistant Treasurer and in cooperation with the respective FSMs/SSC.
Serve as the primary liaison for Corporate Treasury with all regional-based banks and other treasury vendors.
Provide back-up for global activities where required.
Provide recommendations on changes in order to achieve state-of-the-art regional and global treasury services consistent with the principles of Lean and the Win Strategy.
Active participation in duties as a member of Boards of Managers for all designated legal entities on a regional basis.
Support the Assistant Treasurer / Treasurer with special projects on an as-requested basis.
What we are looking for :
University Degree, preferably in Finance or Accounting
Demonstrated experience (6+ years) and success within international treasury in a large multinational corporate environment.
Ability to coordinate, multi-task and adhere to strict timelines
Demonstrated experience and success within international projects.
Strong team orientation and a demonstrated ability to set and achieve goals
Fluency in English, plus French or German is preferred
If you are interested in this position, please send your application to us. Any contact will be treated with
utmost confidentiality.
Contact
Jean-Marie Bouchet

Morgan Philips Executive Search
Rue De-Candolle 19
1205 Genève
Switzerland
Apply with
---
---
MS Word, PDF, HTML and text formats.
or