2 Consulting jobs in France
Geneve, Genève, Switzerland
Video advert
Reference: CH836401
Posted on: 05/12/2022
Job type: Permanent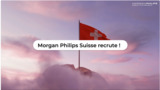 Join an innovative, entrepreneurial recruitment, executive search and talent management business, who have in 9 years grown from start up to 600 consultants, in 20 countries.
Joining our operations in Switzerland provides you with the unique opportunity to contribute to the growth of a very innovative firm with a cutting edge digital approach. We are looking for smart people who strive to be the best, are entrepreneurial in spirit, and keen to progress within a supportive team environm...
Luxembourg, Luxembourg
Video advert
Reference: LU834506
Posted on: 01/12/2022
Job type: Permanent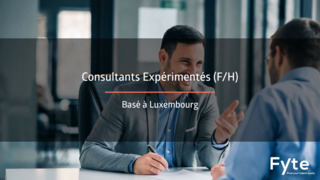 Notre client est un cabinet de conseil en management et en organisation présent mondialement et en forte croissance.
Afin de renforcer ses équipes, notre client recherche des consultants expérimentés qui prendront part à des projets stratégiques pour le compte de grands comptes des services financiers au Luxembourg. Au sein d'une équipe de professionnels chevronnés issus des plus grands cabinets de conseil et institutions f...