Posted on: 23.03.23
Job type: Permanent
Sector: FMCG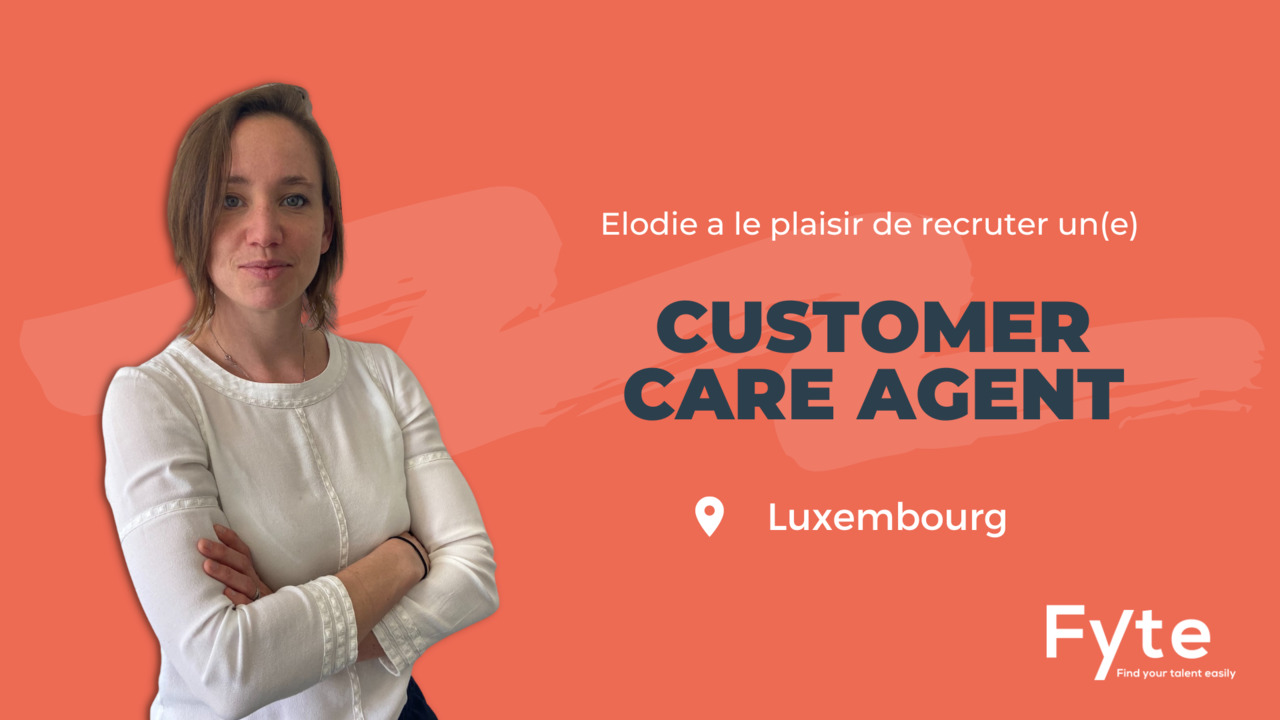 Nous collaborons avec une s
ociété spécialisée dans le service aux entreprises
qui compte plus de 10 000 collaborateurs à travers le monde. Afin de renforcer son équipe luxembourgeoise, nous l'accompagnons dans le recrutement d'un
Customer Care Agent.
Vos principales missions :
Assurer le standard téléphonique pour recueillir les appels des clients et utilisateurs directs du service ;
Etre à l'écoute de leurs demandes et leurs besoins pour les comprendre et pouvoir y répondre en proposant une solution adaptée ;
Etre de bons conseils pour les guider dans leur utilisation du service.
Votre profil :
Vous avez au minimum 3 ans d'expérience en conseil et/ou service clientèle ;
Vous avez de bonnes capacités d'écoute et de compréhension ;
Vous êtes dynamique, enthousiaste, ciblé, précis, communicatif et empathique ;
Vous maitrisez l'outil informatique (Microsoft Office) et dextérité dans l'utilisation simultanée de plusieurs logiciels (CRM) ;
Vous communiquez avec aisance ;
Vous maitrisez parfaitement le français et l'anglais et avez une très bonne connaissance du luxembourgeois et de l'allemand.
Prêt(e) à relever le défi ? Merci d'adresser votre candidature à
Elodie Duren
, elle sera traitée en toute
confidentialité
.
Apply with
---
---
MS Word, PDF, HTML and text formats.
or