Conducteur de Travaux Gros-Oeuvre (F/H)
Posted on: 03.01.23
Job type: Permanent
Sector: Construction
Envie de travailler sur des projets de référence ?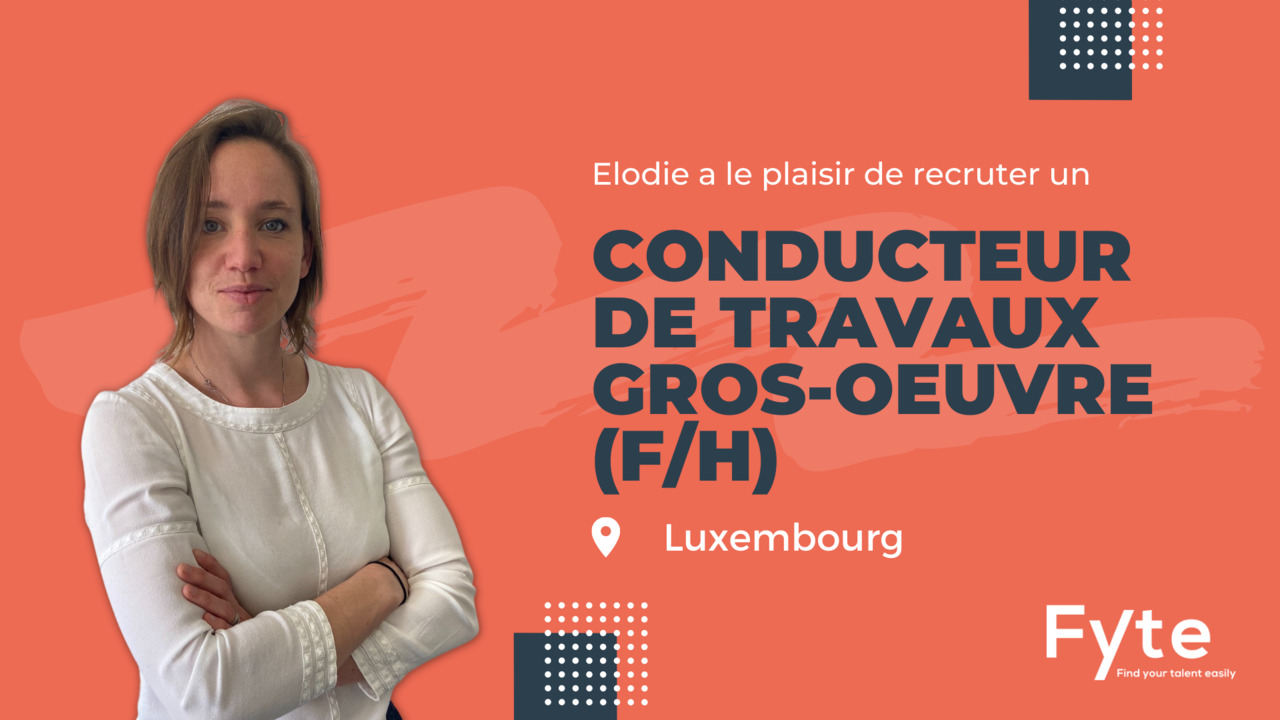 Nous recrutons, pour une entreprise de construction incontournable au Luxembourg, un Conducteur de Travaux Gros Oeuvre (F/H).
Vos responsabilités
:
Seconder le Conducteur de Travaux Principal dans ses missions liées au suivi d'exécution ;
Veiller à la bonne exécution du contrat et de ses spécifications (techniques, architecturales, etc.) ;
Garantir la rentabilité financière de l'opération, dans le respect des exigences de sécurité, et qualité et de délai, et être force de proposition pour optimiser les travaux exécutés sous sa responsabilité ;
Coordonner les différents intervenants sur chantier et assurer, selon la taille de chantier, la relation avec le client et les différentes parties prenantes.
Prérequis
:
Au moins 5 ans d'expérience en Conduite de Travaux sur des projets d'envergure (plusieurs grues) en Gros Oeuvre ;
Passionné par la technicité des projets ;
Disponible et capable de conjuguer au quotidien la rigueur et les qualités relationnelles nécessaires à l'intégration au sein d'une équipe Travaux ;
Le français est la langue quotidienne. La maîtrise d'une autre langue est un atout supplémentaire.
Vous êtes prêts à relever le défi ? Merci d'adresser votre candidature à
Elodie Duren
, elle sera traitée en toute
confidentialité
.
Apply with
---
---
MS Word, PDF, HTML and text formats.
or