Ingénieur Chef de Projet Génie Civil (F/H)
Posted on: 23.07.21
Job type: Permanent
Sector: Property and Real Estate
Pour l'un de nos clients, un leader du développement de projets immobiliers, nous recrutons un Ingénieur Chef de Projet Infrastructure.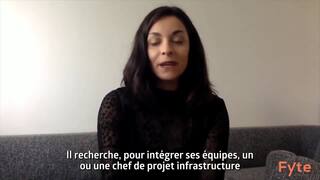 Vous rejoindrez une structure de renom au Grand Duché, spécialisée dans le développement d'espaces urbains dynamiques et eco-responsables.
Au sein d'une équipe d'experts composée d'Ingénieurs et d'Architectes internationaux, vous
coordonnez l'intégralité des projets depuis les premières études de faisabilité jusqu'à la livraison
. Vous participez à des projets de très grande envergure et diversifiés : résidentiel, écoles, parcs, tertiaires, centrés sur la mobilité douce et l'économie circulaire.
Vos responsabilités couvrent les axes suivants
:
La définition des besoins opérationnels et fonctionnels des infrastructures à construire, tant au niveau technique, financier que des délais ;
Le suivi de la réalisation des projets d'exécutions et de l'entretien des surfaces viabilisées ;
La concertation des différentes parties et intervenants : communes, bureaux d'études, clients, etc ;
Le suivi des chantiers ;
Vos compétences et qualités
:
Détenteur d'un diplôme d'Ingénieur ou d'un BAC+5 dans les domaines du Génie Civil, du Bâtiment ou des Travaux Public ;
Porteur d'idées et astucieux, vous êtes capable d'avoir une vue d'ensemble et détaillée sur des projets complexes et pluridisciplinaires ;
Vous avez au moins 10 ans d'expérience dans le domaine ;
Vos connaissances du marché luxembourgeois et des langues du pays sont un réel atout ;
Vous maîtrisez le français et l'allemand. Si l'une de ces deux langues n'est pas maîtrisée, l'anglais est essentiel.
Ce projet vous intéresse et vous vous reconnaissez dans la description du poste ? Alors n'attendez plus et envoyez votre candidature ! Elle sera traitée en toute
confidentialité
par
Nadia Pensato.
Apply with
---
---
MS Word, PDF, HTML and text formats.
or