Posted on: 25.09.23
Job type: Permanent
Sector: Financial Services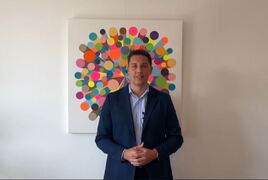 Our client is a prestigious corporate investment bank which has made Luxembourg its European hub.
We are looking for an
Internal Auditor (F/M)
that will enhance the value and efficiency of the operations through a methodical and rigorous approach to risk management, control, operational, and governance processes. You will also conduct thorough investigations to identify any irregularities, aiming to support the Bank in maintaining compliance with relevant regulations.
Main Responsibilities:
Conduct internal audits based on risk assessment, following internationally recognized internal audit standards, covering all key activities of the Bank.
Assess the risks associated with the audited area critically, providing guidance for the audit process.
Prepare and execute control tests to evaluate the design and effectiveness of controls, conducting interviews to gain a comprehensive understanding of the reviewed processes.
Maintain internal audit working papers using appropriate standards, methodology, and tools to ensure efficiency and effectiveness throughout the audit process.
Identify areas of risk, control deficiencies, operational improvements, and non-compliance with internal procedures or regulations.
Provide recommendations that enhance the Bank's operations, draft comprehensive reports, and ensure confirmation of findings with relevant stakeholders.
Collaborate with various business and support functions across the entire organization, including branches in Luxembourg and other European locations.
Your profile:
2-5 years of experience as an internal or external auditor in the financial services industry.
Demonstrated knowledge of auditing standards, procedures, and relevant laws, rules, and regulations.
Fluent in English, with proficiency in any other European language considered beneficial.
Strong analytical skills, ability to work independently, proactive approach, adherence to deadlines, attention to detail.
Excellent communication and interpersonal skills, with the ability to work effectively in a multicultural environment.
Certifications such as CIA, CISA, CFSA, CRMA, CCSA, QIAL, CMIIA, CFE, CAMS, as well as recognized qualifications in accounting, finance, risk management, IT, or project management is a plus.
If you are interested by this opportunity please send your application to
Mathieu Méric.
Your application will be treated with
confidentiality
. A valid work permit in Luxembourg (or an European citizenship) is required for this position.
Contact
Mathieu Meric

Fyte
74, avenue de la Faiencerie
L-1510 Luxembourg
Luxembourg
Apply with
---
---
MS Word, PDF, HTML and text formats.
or